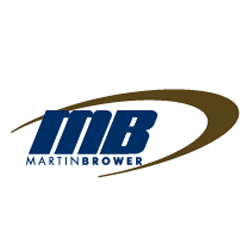 Class A CDL Yard Jockey
Sorry, this job has expired.
Mason City, IA
Health Insurance, Life Insurance, Dental Insurance, Vision Insurance, Disability Insurance, 401K / Retirement plan, Paid vacation
We are currently hiring a Class A CDL Yard Jockey in Mason City, IA.

As a Yard Jockey you will be responsible for the safe operation of company equipment and the efficient and accurate selection/staging of trailers for loading and transport.

Martin-Brower knows our employees work hard, so we offer competitive wages and a generous benefits package that contributes a significant amount to your total compensation and your personal well-being. Additionally, there are many opportunities for you to distinguish yourself and move up in our stable company through excellent work performance.

• High school diploma or GED.
• At least 1 year of experience operating a tractor/trailer.

• Must have a Class A CDL.
• Must have a good MVR.
• Customer-focused, team-player attitude.
• Demonstrated safety behavior.
• Must pass post-offer background and drug test.

• Effectively maneuver equipment with obstacles and limited space.
• Ensure correct equipment is selected for loading of product.
• Accurately complete necessary paperwork.

• Ability to work independently with little or no supervision.

Reasonable accommodations may be made to enable individuals with disabilities to perform the essential functions. Due to the nature of our business in regard to such things as delivery schedules, order inputs, selection, and Department of Transportation Hours of Service, overtime, attendance and punctuality are essential job functions. Should an individual in this classification not be able to adhere to this requirement due to a disability, they should contact their Human Resources department to see what, if any, reasonable accommodation may be made.

• Must be willing to work any schedule, including weekends, due to our 24/7 environment.

About us:
Martin Brower has been in business for 60 years and has grown to a $14 billion company. We are a world class team of 8,000 employees located in 19 countries. We provide supply chain solutions to over 20,000 restaurants around the world. We pride ourselves in being a true partner with our customers, suppliers and our communities protecting their brands every step of the way.

We are an Equal Opportunity Employer.




http://jobpostmedia.com/privacy-policy/

9021