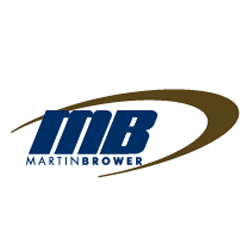 Warehouse Worker
Sorry, this job has expired.
Mason City, IA
Martin Brower is currently seeking Warehouse Workers for our Mason City, IA, location.

As a Warehouse Worker you will:
• Safely build pallets, cart or cages of product for loading and delivery to our customer.
• Select product safely with a high degree of accuracy.
• Accurately receive inbound products and replenish inventory as needed.
• Safely maneuver motorized material handling equipment.
• Perform basic sanitation duties to ensure a clean environment.
• Meet or exceed productivity standards.
• Shrink wrap and load trailers, utilizing powered equipment such as pallet jacks and fork lifts in a multi-temperature foodservice warehouse environment.

You are required to have:
• 6 months of related experience (i.e. working in a distribution warehouse environment, roofer, farmhand, grocery dock, construction, or other positions which require continuous heavy lifting which deals with multi-temperature). Foodservice distribution experience is a plus.

Click the "Apply now" to complete the employment application to be considered for hire.

About us:
Martin-Brower is a division of Reyes Holdings, L.L.C. Aligned with leading brewers and foodservice providers, the companies that comprise Reyes Holdings deliver the best-known brands and widest variety of food and beverage items to restaurants and retailers around the world. Drug Free Workplace.

As an Equal Opportunity Employer, Reyes Holdings companies will recruit and select applicants for employment solely on the basis of their qualifications. All qualified applicants will receive consideration for employment without regard to race, color, religion, sex, sexual orientation and gender identity, national origin, disability, or protected veteran status.

7895